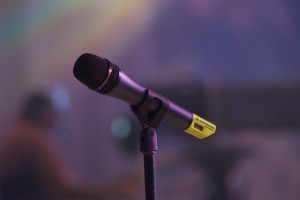 It has been a long while since I considered myself a blogger.  So long in fact that even the claim to being a 'sometimes blogger' has started to wear thin.  So, forgive me if I am a little rusty.  A lot has happened in the time between my regular blogging and now. To name a few big changes: I got married, co-founded an ICT4D social enterprise and more recently I have returned to study.
These changes undoubtedly affect a person's perception and opinions and one's articulation of the same.  And to add to this, I firmly believe that being a blogger is not just defined by what you write but by your interaction with other blogs and bloggers.  To be a true blogger, one, I believe, has to be both a reader of and a writer of blogs. And boy hasn't blogging come a long way since those early days?
As I read through old posts, they sound slightly different and I question if that voice, way back in 2005 was "really me" and as I began to formulate new posts I was conscious that perhaps my new posts which reflect the changes I have  been through, when read alongside my old posts may not sound "like me".  I also thought about the changing blogsphere in particular the Kenyan blogsphere and wondered if I my voice would fit in to this new place.
Then I was reminded of an article by Professor Angela P. Harris on race and gender essentialism that I read as an undergraduate; an article which is, for good reason, one of the most cited law review articles of all time.   Harris challenges the idea that individuals speak with one unified voice; instead she suggests, that we all speak with a "welter of partial, sometimes contradictory, or even antithetical" voices.  She refers to this as "multiple consciousness" and states that this consciousness is not a "final outcome…but a process".  So as I begin my return to blogging I am comforted by the fact that all my posts, both old and new are still a reflection of who I am; an insight into my  "multiple consciousness".  My blog is "home to both the  first  and  the  second voices,  and  all  the  voices  in  between."
So this is it…a brief sound check …as I get ready for my return to blogging…
—–
Image Source:  p_a_h via Flickr – reproduced under Creative Commons license