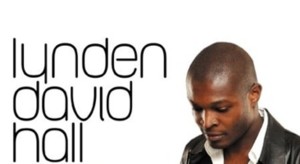 UK soul singer Lynden David Hall, passed away yesterday (February 14th 2006) and his death has struck me on so many levels.
Firstly the cause of his death has brought to the fore an issue that Guess has discussed (more than once I think?)Black and Minority Ethnic Group donors. Prior to his death, Lynden David Hall battled for two years with Hodgkins Lymphoma, a rare form of cancer. Like many other forms of cancer, the survival rate relies on (amongst other things) bone marrow transplants. As Guess pointed out in her post, there is a shortage of black and minority ethnic group donors in the UK. Lynden David Hall was aware of this and launched Lynden's Wish, a fundraising event held at the Jazz Cafe last November. Losing Lynden further highlights how important it is for us as black people to register as donors.

Secondly I am saddened at the low level of publicity surrounding his passing. The BBC and Radio 1 Xtra (they have a wonderful tribute section) both have the story on their sites but that appears to be it. Tonight, the music world gathered in London for what is the biggest musical award show in the UK The Brits. One would expect that on a night like this, focus would not just be limited to the winners but also to those artists who have influenced today's winners. After all Lynden was a 1999 Brit Nominee and as Lemar thanked tonight's audience for his Best Urban Act Brit award one can not help see the similarity in style between the two singers. And who can forget Lyndens cameo as a wedding singer in Love Actually? Surely his soulful rendition of the Beatle song All you need is love? is reason enough for the UK media to realise the gap in UK music that now exists. Lynden was a talented individual who wrote all his songs played a host of instruments and had a voice that many likened to DAngelo and I feel that there should be more in the news.
Thirdly, and this is perhaps the most painful part of all this, a family is mourning the loss of a son and a brother. I went to school with Lynden's younger brother and have been friends with him ever since. I can only imagine what he and his family are going through at this time and I pray that God will guide them through this.
This blog article is my little tribute to a great man who shall be missed by music lovers all around the world. A man who at 31 years old has gone too soon but shall be remembered for achieving a great deal in such a short time.