For most people in Abuja the sign below is nothing more than one of Abuja's many street signs. For me (and indeed anyone else who speaks Kiswahili) two of the places mentioned instantly stand out: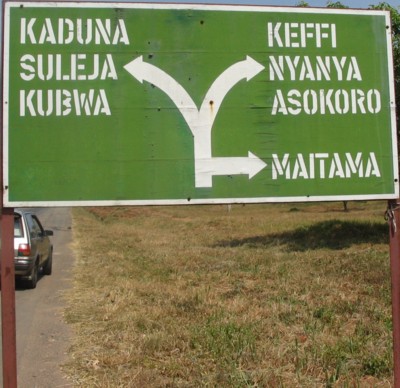 Nyanya is the Kiswahili word for grandmother and tomato ( I have never known why the two share the same word in Kiswahili – any takers?)
Kubwa in Kiswahili means big.