About Me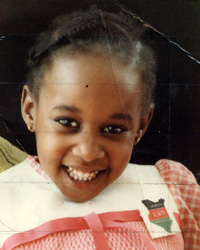 Hi, my name is Kui Kihoro Mackay aka Mama JunkYard.
I describe myself as a US born, London raised Kenyan living in the North West of England.  At the moment I am a PhD student at the ICT4D Research Centre, Royal Holloway, University of London. You can find out more about my research interests here.
I started this blog in 2004 and while I don't blog as often as I used to back in the day, I still use this site as a space to think out loud, mainly about race, gender and occasionally reality TV.